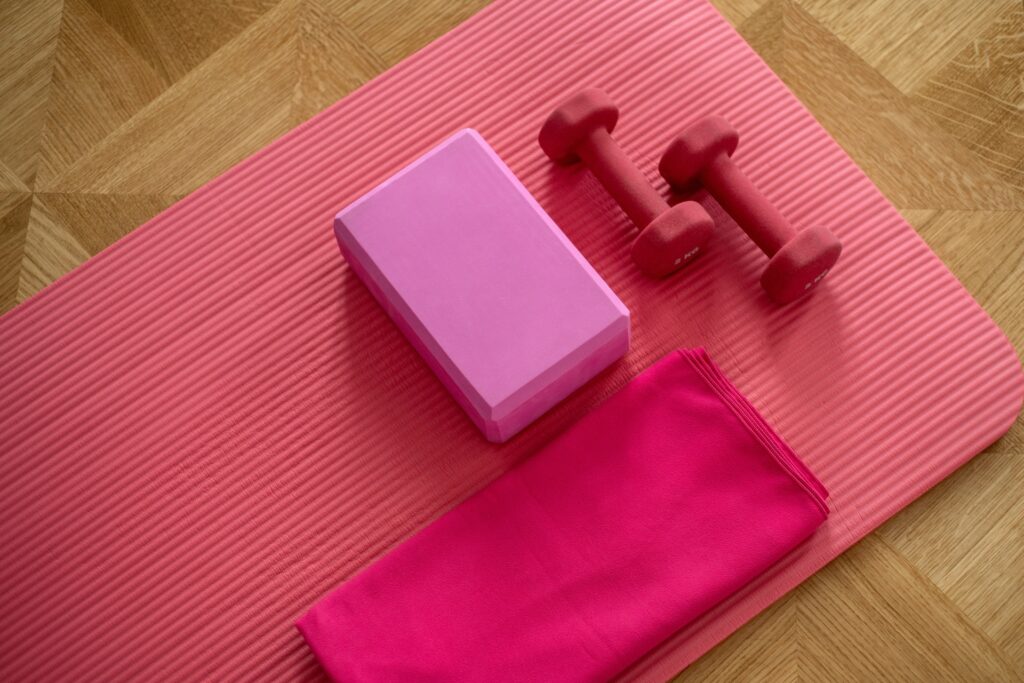 Exercise and Caregiving
Caregivers often exchange advice and tips about how to navigate the demands of caring for a loved one, but rarely about how to care for self. I know from my own experience that it's hard to think about self-care or one's own health because family caregiving, especially in an acute situation, can be an exhausting 24/7 job.
Who has the time or the mental bandwidth to attend to the well-meaning but unrealistic advice to "Put your own health first"? It sounds like such an unwieldy goal and research shows that caregivers routinely put their own health needs last. Yet, it is crucial to create room in one's life to support oneself because caregiver burnout is like being lost in a deep, dark forest.
The pandemic has amplified caregiver isolation in ways large and small. Caregiver burnout prevention advice always begins with "make time for yourself". I found that pretty hard to do trapped at home the way we all have been this past year. The pandemic has completely erased the formal and informal resources caregivers rely on to help us. Community services, limited even in the best of times, have been canceled to blunt the spread of the virus.
We can't allow family and friends into our homes to help with tasks because of the transmission risk to us and to our loved ones whose health is compromised. And if we decided to finally not skip another yoga or exercise class, there aren't any in-person ones anyways. And the advice to make time to see friends? I have forgotten what meeting a friend for dinner is like.
Unexpectedly, and a bit out of desperation, profound isolation while intensive caregiving this past summer focused my attention, like a laser, on the absolute necessity of a sustainable self-care routine. Pandemic lockdown forced me to reckon with caregiver burnout, and it's potentially disastrous consequences because the buck really did stop with me.
The caregiver's fuel of caffeine, sugar, and then wine, to unwind from the caffeine and sugar, wasn't helping me, first, and foremost, do the physical work required for my caregiving tasks. Early on, while helping my husband out of bed, the lightbulb went off. I needed to think about my core more than caffeine if I was going to get us through this home-alone recovery without injuring one or both of us.
Functional Fitness
Practically, and persuasively for me, a level of caregiver "functional" fitness – that means being able to do all the bending, reaching, balancing, and lifting that I had to do daily needed to be the initial game plan. If I couldn't help my husband stand up, we were sunk…because no one was coming to help us.
I knew incorporating meditation or other stress reduction practices would be helpful but exercise was easier to tackle first. My physical and emotional bandwidths were stretched to the limit and since meditation, up until this point, had always eluded me, I just started with what felt more doable. Surprisingly, by focusing on what I thought I would do – exercise – and taking a very small steps approach, this same "snack" strategy led to a meditation breakthrough – but that's a different blog post.
My strategy for pandemic exercise was threefold but still simple: what, how, who. First, the what was adapting the "snack" approach to exercise that I had been reading so much about. The snack method basically means incorporating workout "sessions" that are only minutes long into your day. It's about making it easier to create a new, healthier habit but not making it an enormous goal.
I started small because I believed small shifts would lead to a daily routine breakthrough for me by not adding even more pressure to my day. I could find time to do exercise "snacks": a 5-minute arm or a 10-minute Pilates mat workout. A 15-minute low-impact cardio "snack", not a 45-minute boot camp.
Second, the how, was YouTube. I had never paid much attention to YouTube as a platform before, maybe a beginner ukulele lesson or two was the extent of my exposure. I didn't want to spend the money or make a commitment to a 45- or 60-minute zoom exercise or yoga class and an instructor I didn't know. I wanted 24/7 access. I know there are so many options for free classes on other platforms like Instagram as well. I suppose YouTube felt comfortably "old school" for me.
My YouTube keyword search for exercise "snacks" was tailored to me and what I thought I would do without feeling incompetent: over 50, low-impact cardio, core strengthening, balance work, Pilates, yoga, and, most importantly, short. That led me led me to the who. And, honestly, to my great surprise, I found great fitness instructors. And most unexpectedly, their friendly, conversational, encouraging teaching style was a real antidote to pandemic isolation.
Top Five Pandemic Fitness Channels
Here's my list of my top five pandemic fitness channels. I have shared this list with friends and colleagues searching for ways to counter all sorts of pandemic fatigue. These are suggestions that worked for me and may appeal to others. I wasn't going to do boot camp but that might be the perfect jam for someone else.
The added bonus of variety at your fingertips, not a weekly gym schedule cannot be oversold! Small steps helped me tackle what had always seemed like too big of an ask when I was in the weeds with hands-on caregiving – a sustainable routine to take care of myself.
I have included links to everyone's websites. I just shuffled through YouTube, though,and there are a lot of resources on the websites. I have added a brief description of each fitness instructor and a few links to example workouts I have liked.
Bonus: Brain Education TV: When you want to get your Grateful Dead on, this little 10-minute ecstatic dance routine lifts spirits instantly…I use my own (Dead) playlist but love this instructor's charming vibe: here.
***
Let's connect on social! I'm on Twitter, Facebook, and LinkedIn, or by email at [email protected]. Purchase your copy of The Patient's Checklist here!