"Breathing in, I calm body and mind. Breathing out, I smile"
~ Thich Nhat Hanh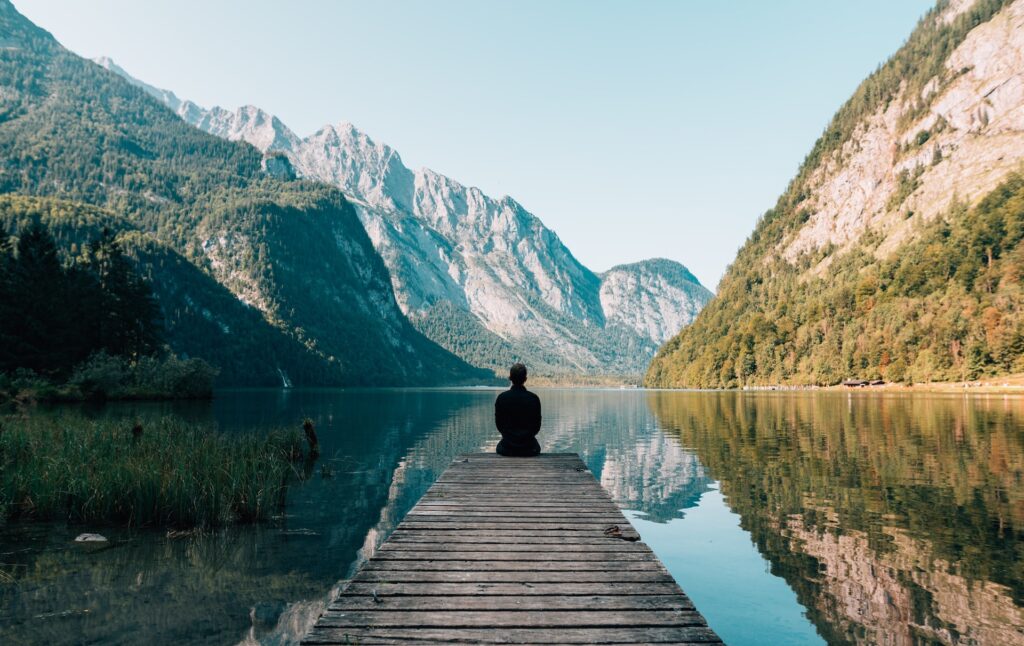 Avoiding Burnout
Caring for a loved one is a mission from the heart, an act of love. It's hard work but it's also holy work. Family caregiving can be a source of physical, mental, and emotional stress, but it also can give one a sense of meaning and purpose.
For a family caregiver, the present moment can sometimes feel unbearable especially when you try to soothe the suffering of someone you love. Caregivers bear witness to the distress and discomfort of a loved one – not simply attend to daily tasks that help make living more manageable.
When we talk about self-care for the caregiver, the focus is often on things that are actionable: making time to go to the gym, see a friend, make one's medical appointments. But recognizing and attending to your own suffering and replenishing your spirit makes room to keep helping someone else. But how to do this?
The opening quote by the spiritual teacher and Buddhist monk, Thich Nhat Hanh, offers a simple way forward: "Breathing in, I calm body and mind. Breathing out, I smile."
The idea of calming body and mind and the idea of smiling, being at peace, appealed to me as more often than not my worries and unsettled feelings were the sources of potential caregiver burnout.
The problem for me with this seemingly modest prescription was that I had always considered myself a bit of a failure in the meditation and mindfulness department. I had never been able to maintain a long-term meditation practice in normal times, let alone when I was caregiving, and especially caregiving during the pandemic. It was almost frightening to think about sitting still and just being, breathing. It felt like too big an ask in part because I was asking myself to sit for too long as a beginner.
Meditation and Mindfulness
I was swayed enough by research, my own dwindling physical, mental and emotional resources, and an intuition to remain willing to explore the mindfulness practice of meditation. And the pandemic had created a perfect storm of being isolated with very little conventional resources as I took care of my husband after a serious bike accident. This time of global disconnection made it easier for me to disconnect from myself.
In an earlier post (here), I introduced the idea of exercise "snacks" as a manageable way for caregivers to explore the benefits of making super-short workout sessions a part of a daily self-care strategy. Any caregiver contends with physical and emotional fatigue – a mind/body exhaustion. The short physical workouts helped my body feel better which did help my mood and mind.
But I needed more to refresh my heart and mind.
Could I find a way to gently lead myself into a sustainable daily meditation practice? Perhaps daily meditation "snacks" might be a reasonable approach just as an exercise snack strategy had proved doable. The idea of sitting quietly with myself while navigating the stress of caregiving felt so much harder to do though than a 10-minute exercise workout.
And so, as with my exercise strategy, I went back to YouTube. Yes, my old-school resource. I know there are tons of meditation apps out there that people love. But just as with my exercise snack approach, I wanted to both see and hear my meditation teachers – as a needed antidote for pandemic isolation.
I wasn't sure what would speak to me so I wanted the ability to explore widely. I also intuitively understood that I needed guidance to keep my heart open and to find a practice or practices that replenished my ability to begin from a place of both compassion and self-compassion.
Meditation Resources
I bounced around YouTube seeking out very short meditations that felt like they helped with the specific kind of worry, stress, and dread that I felt caregiving during the pandemic. These resources helped me establish a daily, though still very short!, meditation practice.
***
Let's connect on social! I'm on Twitter, Facebook, and LinkedIn, or by email at [email protected]. Purchase your copy of The Patient's Checklist here!