Week #1 in this series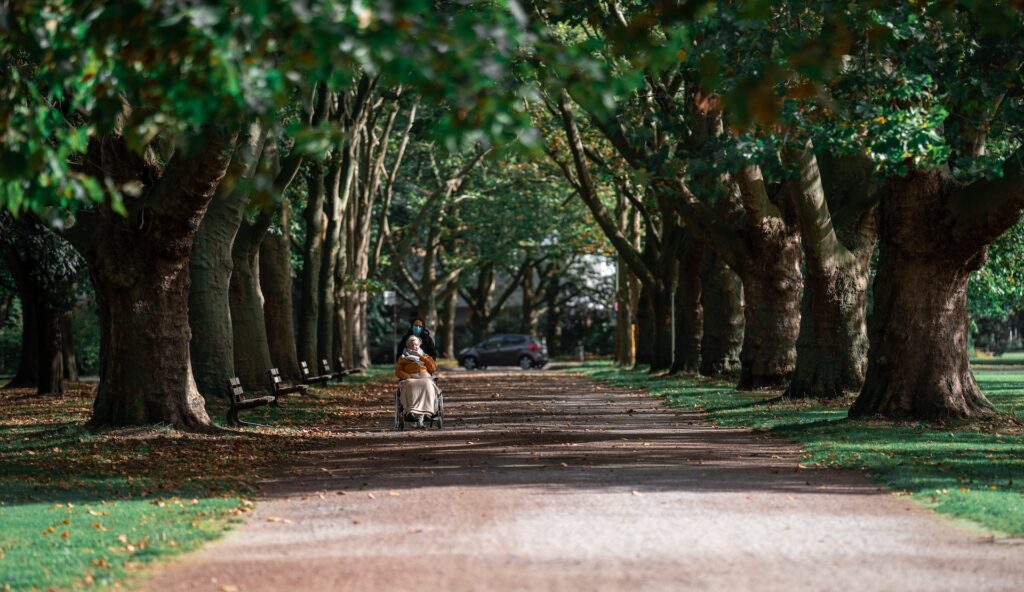 No time during a hospitalization is potentially more at risk for confusion and communication breakdowns, even in normal times, than at discharge when a patient is transitioning from hospital to home. It is at this moment that the burden of care shifts squarely to the shoulders of family.
Caregiver Issues And The Pandemic
The pandemic has created a crisis for in-hospital care on many levels. All hospitals have restricted visitation if not banned outright depending on community spread. So, families must now navigate complex medical issues and a safe discharge to home entirely over the phone.
When family can be at bedside, they have the opportunity and the time to get to know the doctors and nurses as they round, become familiar with medication and treatment schedules, get educated about the home care they may have to take on, and most importantly, advocate for the needs of the patient when going home.
And critically, they have in-person discharge planning meetings with the social worker or case manager who is the point person during this transition to home. They can be trained by the nursing team for special home care – like wound care, ports, and IVs. None of this can happen when everything happens over the phone.
While hospitals are developing workaround to address the serious gap, it is a work in progress. But life doesn't stop for family caregivers who shoulder the burden of care. Given that this current zero or restricted visitation policy will be in place well into the future as the virus is nowhere near under control, what can families do to be proactive in planning for a safe discharge on their end?
Create A Plan
Here are the first steps to take to get organized with the goal of a safe discharge from hospital to home:
Notebook: Get a notebook and write down everything so information and questions are all in one place.

Plan early: Start planning for discharge immediately. Hospitals always have a discharge date in mind. Ask to speak with the discharge planner starting from the first day a loved one is hospitalized.

Know who is on your discharge team and what their roles are: Case manager or social worker: this is the point person who will coordinate the discharge plan with your doctors and you. This person is also responsible for organizing any home-based care and medical equipment like a hospital bed that you might need. And sometimes organize follow-up visits. Your discharge planner will also tell you what our insurance will and won't cover.

Doctors: Your doctors put in orders for any home-based nursing care, home health aides, and physical or occupational therapies you might need. They prescribe medications. Your insurance will only cover these expenses if ordered by your doctors.

Nurses: Your nurses will review your medication and train you about any special care you might need to handle at home – wound care, ports, etc. This type of important education falls through the cracks with remote caregiving. Make sure you understand what the medication schedule is and what, if any, special care is needed. Facetime with your nurse while he or she is with the patient.

Family caregivers: Family caregivers are an essential part of the discharge planning team. Family will assume the burden of home care for one thing. And family can inform the discharge planner about resources that may be limited and the needs that must be met for a safe discharge to home.

Get everything in writing: Make sure you have written discharge instructions that clearly state any medication schedules, home-based therapies, follow-up care complete with all contact information.

The money: Before discharge make sure your discharge planner clearly explains to you what your insurance will cover and what it won't. Make sure you understand what will be the patient's financial responsibility for ongoing care at home.

***
Let's connect on social! I'm on Twitter, Facebook, and LinkedIn, or by email at [email protected]. Purchase your copy of The Patient's Checklist here!